Leadership Embodiment with Tiphani Palmer
We've combined the latest thinking to help you build
COMPASSION
Empathy for yourself and others
PRESENCE
Focus and present in the moment
CONFIDENCE
Belief in yourself and others
Why Leadership Embodiment Matters
Leadership Embodiment (LE) practices develop centered, powerful leadership. Centered leadership incorporates mindful interest in the situation, the ability to shift from reactive reflexes to responsive choices. Those interested in cultivating resilience, taking skillful action under pressure and increasing leadership presence.
The three modules offered in our LEAP Online program introduce participants to the core fundamentals of the LE model. The program includes instructional video tutorials, inquiry questions, shared learning and digital practice reminders.
Join Tiphani Palmer, expert on leadership embodiment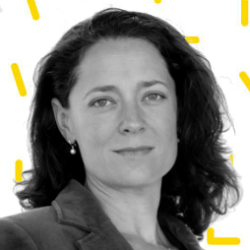 Tiphani Palmer is an executive coach, speaker and facilitator with 15 years teaching and working with Leadership Embodiment, a model for cultivating leadership presence.
This dynamic approach offers the individual, group or organization tools and practices to develop presence, confidence and the ability to act from a more effective, centered state.
What you'll get from the Leadership Embodiment Experience…
The LE model offers you the "How" of cultivating Presence, Confidence and Compassion.
Learn the simple and effective tool of Centering. A technique that allows us to recover quickly (while under stress/ pressure) to a more skillful, inclusive and inspired part of ourselves.
Discover your unique "Signature Stress Pattern." This habit of how we react to pressure is engrained and limited. When we can see how our body habit reacts, we can then apply the LECentering techniques and have CHOICE in how we respond.
Apply the Centering exercise to mock "difficult conversations" and build confidence that the techniques are immediately applicable in your every day life.
Be a positive power in the world. It does not serve us or others to dim ourselves. Through LE's specific physical forms and focus points you will build your capacity to speak your truth with magnetic inspiration.
Create your own daily practice plan with reminders you can set for your devices. To create a new habit you need daily practice and we can get you started!
Ready to begin the journey?
$169 12 months' access to the Leadership Embodiment Experience