Our team is based across San Francisco, Auckland, Pune, Boston, Biel/Bienne and Colorado Springs, united by the fact that we work hard and laugh hard. (And we call ourselves the 'A team')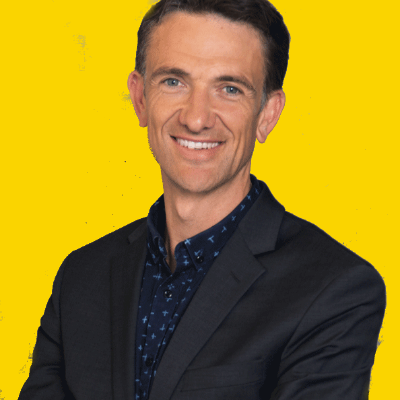 CEO, FOUNDER
Carl Sanders-Edwards
Carl is our CEO/Founder, and his focus is on democratizing leadership development.
More
Carl has over 18 years experience helping people and workplaces be better with global organizations and startups.
Carl holds an MBA from Babson College, Boston, where he was Platinum-Triangle Fulbright Scholar in Entrepreneurship, and graduated top of his class. He also has a Bachelor of Technology (Hons.) from Massey University, in New Zealand, and was awarded the 2011 Massey University Distinguished Young Alumni.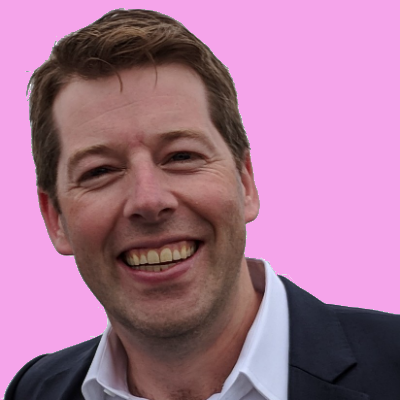 VP, CUSTOMER SUCCESS
Matt Murphy
Matt is our VP – Customer Success, and pretty much the nicest guy you'll ever meet.
More
Matt brings 12+ years of experience in Fortune 500 companies with roles in HR, systems, analytics, strategy, and continuous improvement. Matt is passionate about helping organizations develop problem-solving skills and improving how people work together.
Matt holds an MBA from Babson College in Wellesley, MA, and a BA in Communication and Spanish from Fairfield University in Fairfield, CT, USA. He is a Lean Six Sigma Black Belt.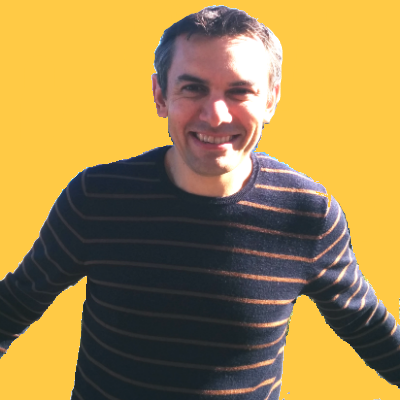 COO
Tim Winstone
Tim, with his fierce eye for detail and winning smile, is our crack Chief Operating Officer.
More
Tim brings 20+ years of experience working with businesses to understand their customers, develop teams and improve processes, systems, and performance. He
 has worked with both small startup businesses and large corporates in Northern Europe and New Zealand, and recently has been leading change improvement programs in the health sector.
Tim holds a Master's in Business Studies (Change Management), a Bachelor of Technology with 1st Class Honors and is certified with the American Society for Quality as a Six Sigma Black Belt.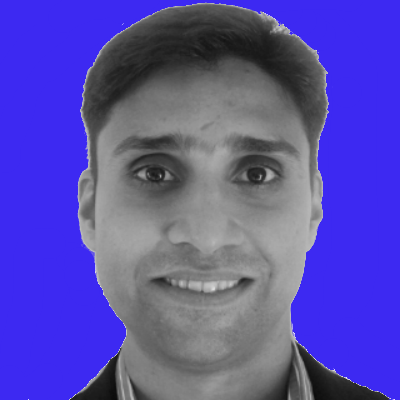 CTO
Amol Deshpande
Amol leads our dev team and is a master at converting wild ideas into beautiful technology.
More
Amol has over 10 years of experience delivering investment banking products in various roles ranging from Developer to Delivery Lead.
Amol holds a Bachelor's degree in Electronics & Telecommunication from Pune University, India.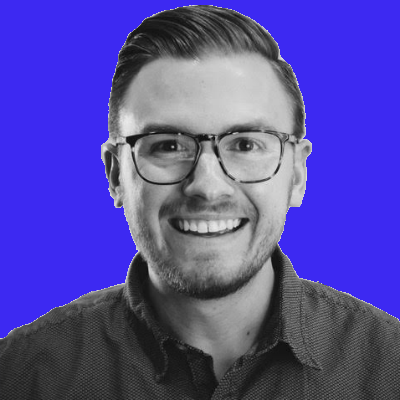 HEAD of EXPERIENCES
Garrett Gatlin
With his designs, Garrett wants to empower people to create a brighter tomorrow.
More
Garrett is a leadership psychology and talent development expert who has spent the last decade facilitating leadership experiences for over 100,000 individuals. Garrett has earned bachelor's and master's degrees in organizational communication and leadership development.
Garrett loves running, cycling, skiing, and traveling to new places with his family.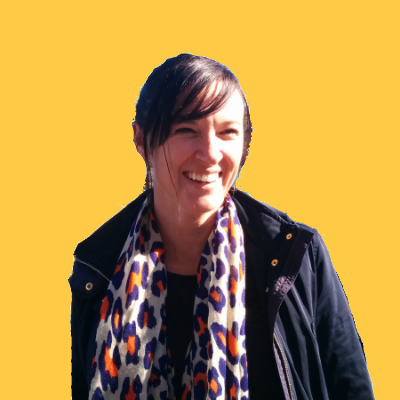 PRODUCT MANAGER
Emma Sanders-Edwards
Emma is a complete nerd about creating engaging products that people want to use.
More
Prior to Adeption, Emma co-founded and sold an online store, and has also put her creative energy towards producing TV, events, and business plans and systems.
Emma has a Bachelor of Commerce and a Bachelor of Science in Psychology (Hons.) from Victoria University (NZ). She studied Judgment and Decision Making at Harvard University in Boston and holds a Certificate in Interior Design from KLC School of Design, London.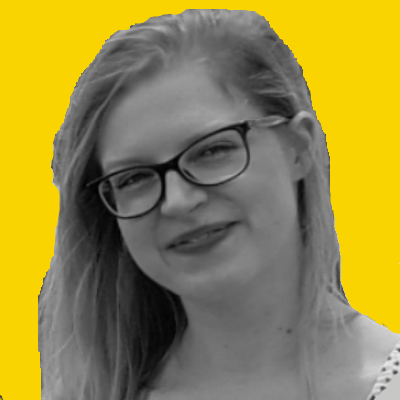 INTEGRATION MANAGER
Kristina Montgomerie
Kristina is our super helpful Integration Manager, building developmental user experiences.
More
Kristina's superpower is handling everything that is thrown at her with an unfailing smile. As well as handling queries, Kristina conducts research to keep Adeption programs at the cutting edge.
Kristina holds a Master's Degree in Leadership Development from Massey University (NZ).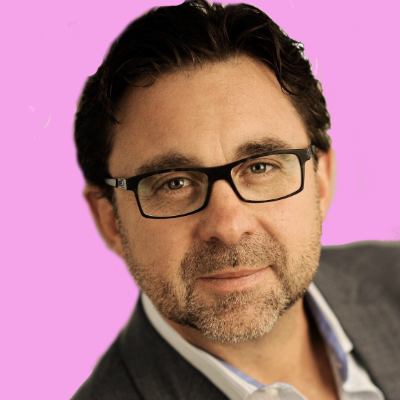 HEAD of GROWTH
Steve McGuinness
Steve loves to connect dots and connect people in his role as Head of Growth.
More
Steve has spent the past 20+ years helping companies of all sizes achieve market success as a senior services executive at companies like Capgemini and HPE. Along the way, Steve learnt skills ranging from Technology Program Management to Strategy Consulting to Change Management.
Steve holds a BSc (Hons), Masters of Management from MGSM, Grad. Cert. in Project Management and is APICS certified.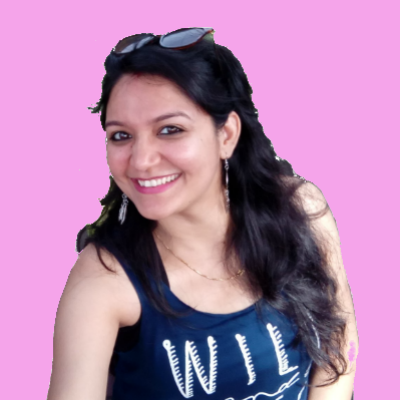 DEV TEAM LEAD
Raksha Nirwan
Always-positive Raksha leads our dev team in bringing the Adeption digital coach to life.
More
Raksha has an MCA (Master in Computer Application) and is a Microsoft Certified Technology Specialist (.Net Framework 4, Web Application).
In her spare time, Raksha enjoys cooking, gardening, making things to decorate her home and reading books to inspire positive energy.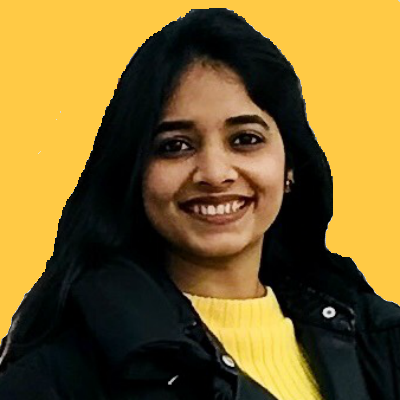 DEVELOPER
Aboli Pophalkar
Aboli is our multi-talented developer who creates beautiful code, and paintings as well.
More
Before joining Adeption, Aboli was in Japan for 2 years, working as a teacher in a Japanese public school. In her spare time, Aboli paints and sells her art. She also cannot say no to anything related to chocolate.
Aboli holds a Bachelor of Technology in Electronics & Telecommunications.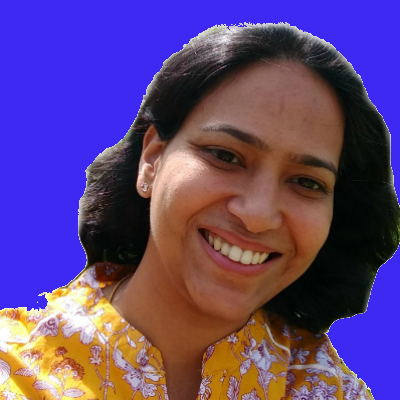 TESTER
Shreya Kulkarni
Committed to producing a flawless user experience is our super-tester Shreya.
More
Shreya holds a Bachelor's degree in Electronics & Telecommunication from Pune University, India.
In her spare time, Shreya enjoys cooking new dishes, and visiting new places with her family.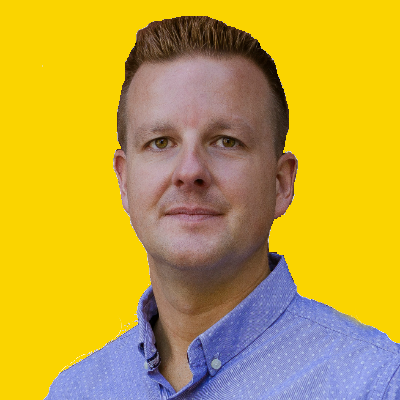 EXPERIENCE DESIGNER
James Burroughes
James brings a wealth of career and life insight to designing engaging learning experiences.
More
Having been a British Army Officer, James held a variety of recruitment and L&OD roles in New Zealand, before becoming GM International at Unitec NZ.
James is a coach with an interest in neuroleadership and gamification. He is an HBDI 360 and Gallup Strengths-finder facilitator. James holds a postgraduate qualification in Exec Management Studies, an MBA from AUT, and Prince2, MSP and Six Sigma qualifications.
James spends his free time scuba diving and trying to beat his 10k time. His claim to fame is he has visited more than 65 countries.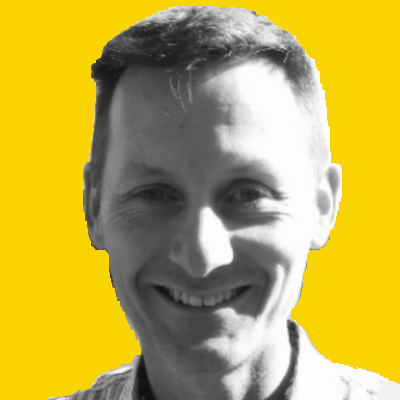 BUSINESS MANAGER, EUROPE
Pete Schibli
Pete is our Business Manager for Europe, as well as an expert facilitator.
More
Pete is an experienced management consultant, who has delivered growth programs to over 50 businesses as well as holding senior management positions. Pete has led Landmark Education's, 'Team Management and Leadership' programs and has facilitated hundreds of teams.
Pete is a Six-Sigma Black-Belt, Lean and TOC practitioner. He has also been known to dress up in superhero capes, when required.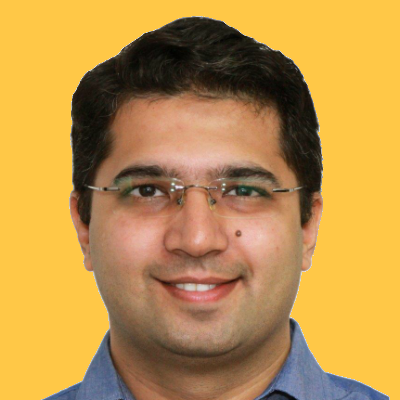 DIRECTOR, INDIA
Darshan Doshi
Darshan is our Director of India operations and is passionate about scaling up ventures.
More
As well as Director of our India Group, Darshan is the Director at the Center for Entrepreneurship and Innovation at FLAME University. Previously, Darshan was the head of programs at GenNext Hub, the startup initiative of Reliance Industries Limited.
Passionate about entrepreneurship, Darshan graduated from Babson College (Boston) with honors and has been active in the US & Indian startup communities in various roles. Darshan was part of the Babson College incubator program and also worked at MassChallenge, one of the largest startup accelerators in the US. He won the Babson College Next Big Idea competition, and ranked 3rd in chemical engineering at University of Pune, India.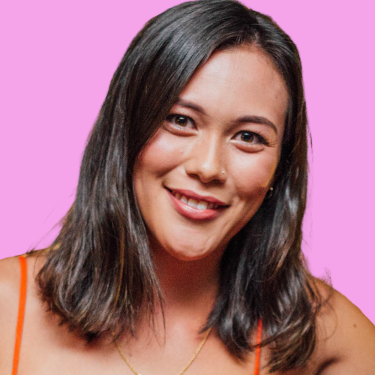 MARKETING ADVISOR
Margaret Stewart
Margaret brings a fresh approach to our team in her role as Marketing Advisor.
More
Margaret has a Marketing and Management degree from Auckland University and has previously worked in a number of customer-focused industries allowing her to bring some extra insight into meeting our customer needs.
In her spare time, Margaret enjoys getting away from the big city, market days and hiking outdoors.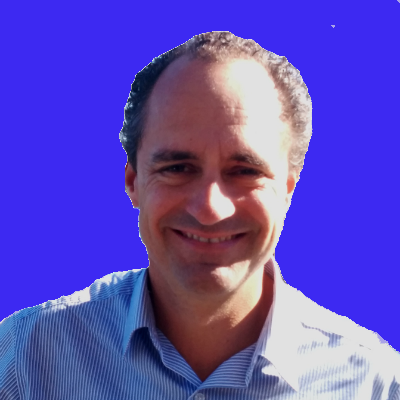 BEHAVIOR CHANGE SPECIALIST
Hamish Franklin
Hamish offers lots of insights as our behavior change specialist from the world of healthcare.
More
Hamish was a co-founder of Atlantis Healthcare, a world leader in the development of evidence-based interventions to improve medicine adherence.
Hamish has spent his 23-year working life creating technology-based products and services to drive behavior change – in retail, loyalty, services, and health settings, winning numerous awards along the way. Hamish is a past NZ Porsche racing champion, but these days can typically be found on weekends taking his family sailing or skiing.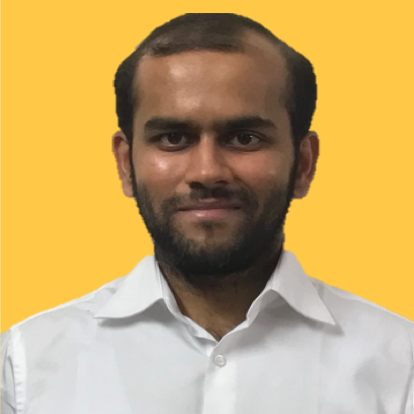 AUTOMATION TESTING ENGINEER
Amar Puranik
Amar is our automation testing engineer, a computer science whiz with an eagle eye for detail.
More
Amar holds a Bachelor of Engineering Degree majoring in Computer Science. Before joining Adeption, Amar worked as Automation Tester in a number of organizations. Outside work, Amar likes to play cricket, read books and regularly jogs in the evenings.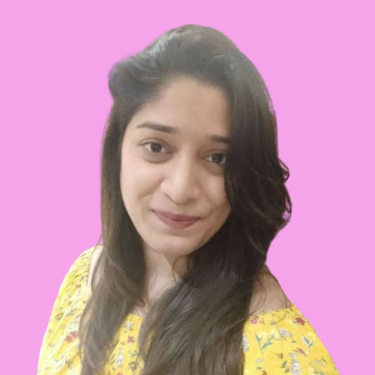 CUSTOMER SUCCESS MANAGER
Ashima Mishra
Ashima is our customer success superstar and makes sure our users get the best care possible. 
More
Ashima holds a Bachelors of Technology specializing in Electronics and Communications along with an MBA in Marketing Specialization. Before joining Adeption, Ashima worked as a Customer Relationship and Success Manager for three years at a SaaS company based in Pune, India.
Ashima loves bringing fun and enjoyment to her life through singing and playing piano. A musical talent for sure!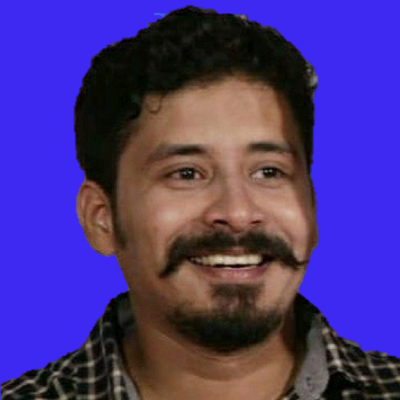 SENIOR SOFTWARE DEVELOPER
Anand Bhave
Anand is our superstar software developer, who is pretty sharp on the cricket field as well. 
More
Anand has an MCA (Masters in Computer Application) and has worked in the field of web development (.net, MVC) for the last 6 years.
Anand is a huge fan of Sachin Tendulkar and also represented Maharashtra state in the Under 19's National Cricket Tournament.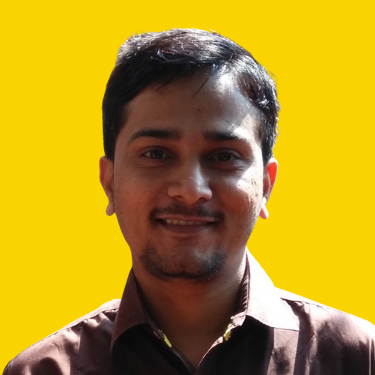 SENIOR SOFTWARE DEVELOPER
Abhijit Chaudhari
Abhijit is our go to iOS software developer and looks to provide iOS users with the best experience.
More
Abhijit has a Masters in Computer Application and has worked in the field of Mobile app development for the last seven years. Outside work Abhijit likes to chill out playing video games and swimming.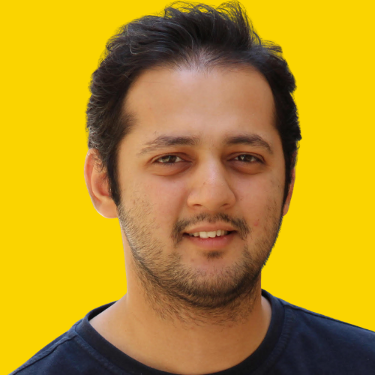 SENIOR SOFTWARE DEVELOPER
Abhishek Jain
Abhishek is our go to guy for Android Software Development with his wealth of knowledge.
More
Abhishek has over seven years experience in the Android application development space and brings his passion for learning new ways of doing things to Adeption.
Abhishek also loves a good sports game and is highly competitive.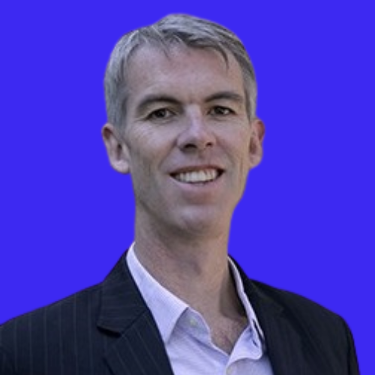 CHIEF of RESEARCH
Nick Petrie
Nick Petrie is our leadership research rockstar, on a mission to reinvent leadership development. 
More
He is also a Senior Faculty member with the Center for Creative Leadership (CCL). 
Nick holds a Master's degree from Harvard University and undergraduate degrees in business administration and physical education from Otago University in New Zealand.
Prior to beginning his business career, Nick was a professional rugby player and coach for seven years.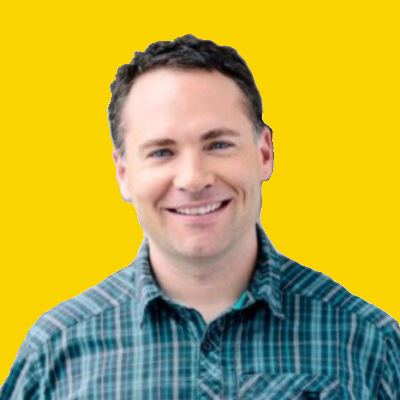 PRODUCT ADVISOR
Pete Fleming
As Director, UX Research at Google, Pete advises us in creating technology people love.
More
Pete values giving people tools to learn and achieve their goals.
Pete is Director of UX Research at Google. Prior to Google Pete lead the Instagram Research team, responsible for building products that strengthen relationships through shared experiences. Pete also led Facebook's Protect and Care Research team. Prior to Facebook, Pete was a co-founder and Director of Invest in Knowledge, a nonprofit working in Sub-Saharan Africa to provide data collection and research services while building local research capacity. Pete's research in the areas of social networks, culture, health, mobile banking, and entrepreneurship has taken him on fun adventures throughout Sub-Saharan Africa, the Indian subcontinent, South America, Latin America, and Antarctica.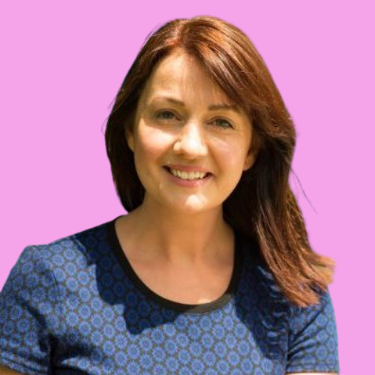 CONTENT STRATEGIST
Gemma Bird
Gemma helps to create our transformational experiences at Adeption.
More
Gemma is a writer of digital content for Adeption experiences. Before starting out as a writer, Gemma worked for 10+ years in busy marketing and communications roles across the private, public and not-for-profit sectors. Most recently, Gemma worked as a senior communications advisor for a government agency where she led national campaigns to reduce plastic waste.